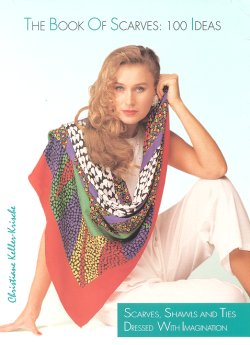 ISBN 1 987685 77 7
Sold Out.
It was a great success but will not be reprinted. Sorry we cannot supply.
The Book of Scarves
Christiane Keller-Krische
Euro: 15.99
Scarf ideas and suggestions for every occasion, including menís ties and childrenís scarves. Learn how to vary ways of wearing pashminas, chiffon and silk scarves and enhance the use of old and new purchases. 182 pages, fully illustrated with photographs and drawings.