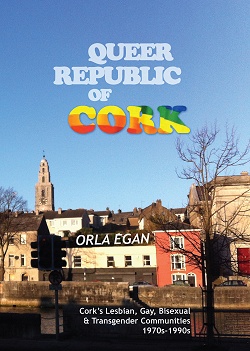 In 2015 the Irish people voted in favour of Marriage Equality for same-sex couples, and the Irish government enacted the Gender Recognition Act - two important steps towards equality and rights for LGBT people in Ireland. These developments did not happen in a vacuum, but rather built on decades of activism by LGBT community organisations and individuals. Taking readers on a journey through the development of Cork's lesbian, gay, bisexual and transgender communities 1970s-1990s, this book redresses their invisibility and provides a valuable insight into the development of a vibrant and active LGBT community.
Orla Egan has been actively involved in the Cork LGBT community since the 1980s. She has published and presented papers on Cork LGBT history in various forums. With over 20 years experience working in the education, equality, community development and social inclusion arenas, she worked as Director of the Higher Education Equality Unit, as Manager of Cherry Orchard Community Training Centre and was Training and Development Officer with BeLonG To LGBT Youth Service. She is currently completing a PhD in Digital Arts and Humanities in University College Cork, where she works as a part-time tutor/lecturer in Women's Studies, Applied Social Studies and Digital Arts and Humanities. She is the proud parent of Jacob, and the partner of Cork independent filmmaker Carol O'Keeffe.
For interview contact Orla Egan:
Queer Republic of Cork
Cork's Lesbian, Gay, Bisexual & Transgender Communities
1970s-1990s

Author: Orla Egan
In paperback, full colour 120 pages: €11.99*

ISBN: 9781897685532
Use our "Buy Now" button to make a purchase. You can also email us for our bank details for an easy bank-to-bank transfer. If you prefer to send a cheque, add the cost of shipping to the book price and post it to us.
*Shipping:
Ireland: €4.70
Rest of World: €10.00
..................................