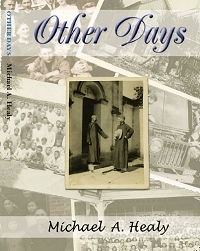 Other Days is a collection and description of memories, experiences and events by an Irish missionary in times of great change in the world. This book does not presume to be an historic or factual account but rather a personal account of a life in Other Days.
Please email us to enquire about reprints in the future.
Other Days

Michael A. Healy
Price: 15.00 euro
241 pages
Paperback
Use our "Buy Now" button to make a purchase. You can also email us for our bank details for an easy bank-to-bank transfer. If you prefer to send a cheque, add the cost of shipping to the book price and post it to us.
*Shipping: Free